Page 2 of 2 •

1, 2

http://www.jewishvirtuallibrary.org/jsource/israel.html
Israel gained independence in 1948 to become the world's only Jewish State. It is home to over seven million people, most of whom are Jewish. It lies in the area known historically as the Land of Israel, and is the Middle East's only liberal democracy.
Agriculture
Archaeology
Architecture
Bibliography of Israel & the Middle East
Business & Economy
Education
Environment
Geography & Climate
Health & Medicine
History of Israel
Human Rights in Israel
Immigration
International Relations
Israel Defense Forces (IDF)
Israeli Arabs
Israeli Intelligence
Jerusalem
Living in Israel: Mitzvah or Custom?
Maps
Military Threats to Israel
Myths & Facts Online — A Guide to the Arab-Israeli Conflict
Peace Process
Photographs
Politics
Public Opinion in Israel
Science & Technology
Society & Culture
Symbols
Terrorism
United Nations
U.S.-Israel Relations
Wars
Water
Zionism
Water
http://www.jewishvirtuallibrary.org/jsource/History/watertoc.html
--------------------------------------------------------------------------------

Agriculture & Water Use — 1997
Arab Higher Committee for Palestine Rejects Johnston Plan
Arab Summit Decides to Divert Jordan River
Cabinet Approves Emergency Plan to Increase the Production of Desalinated Water (1/30/2011)
Development of Limited Water Resources: Historical and Technological Aspects
Groundwater in Israel
Israel To Build Second Water Desalination Plant
Israel, Jordan Agree to Protect Gulf
Israel Turns Over Gaza Water Processing Facility to Palestinians
Israel and Turkey Sign Landmark Water Accord (8/6/02)
Israel Signs Water Deal With Turkey (3/4/04)
Turkey & Israel Sign Water Deal (1/00)
Israel Water Rights
Israel Water Source [map]
Israel's Chronic Water Problem
Israel's Water Supply [map]
Israeli Agro-Technology
Israeli Response To Arab League Plan To Divert Jordan
The Johnston Mission
Joint Israel-Palestinian Call to Protect Water Supply
Multilateral Working Group on Water Resources Muscat, Oman (April 17-19, 1994)
Multilateral Working Group on Water Resources, Greece (November 9, 1994)
Multilateral Working Groups on Water Resources and the Environment Amman, Jordan (June 22, 1995)
Multilateral Working Group on Water Resources, Hammamet, Tunisia (May 16, 1996)
Oil-Spill Cooperation
Overview of Middle East Water Resources
Rehabilitation of Israel's Rivers
River Water Quality in Israel
Seawater Desalination Projects: The Challenge and the Options to Meet the Water Shortage
Sister Lakes Project
United Nations Security Council Resolution S/3128 (Israel suspends work on River Jordan Project)
Water — Introduction
Watering a Thirsty Planet
The Water Issue in the West Bank and Gaza
Water Map of Israel and the Territories
The Water Resources Working Group
Water — Introduction

--------------------------------------------------------------------------------

Located on the edge of a desert belt, Israel has always suffered a scarcity of water. Archeological discoveries in the Negev and other parts of the country reveal that local inhabitants thousands of years ago were already concerned with water conservation, as evidenced by a variety of systems, designed to both collect and store rainwater and transfer it from one place to another.



The total annual renewable water resources amount to some 60 billion cubic feet (1.7 billion cu.m.), of which about 75 percent is used for irrigation and the balance for urban and industrial purposes. The country's water sources consist of the Jordan River, Lake Kinneret and a few small river systems. Natural springs and underground water tables, tapped in controlled quantities to prevent depletion and salination, are also utilized. As maximum use has been made of all freshwater sources, ways are being developed to exploit marginal water resources through the recycling of waste water, cloud-seeding and desalination of brackish water.

The National Water Carrier
To overcome regional imbalances in water availability, most of Israel's freshwater sources are joined in an integrated grid. Its central artery, the National Water Carrier, completed in 1964, brings water from the north and central regions, through a network of giant pipes, aqueducts, open canals, reservoirs, tunnels, dams and pumping stations, to the semi-arid south.
This is NOT a 'typo' of 'tintin's',
that I've highlighted here:
TRISTAN and ISOLDE, RICHARD WAGNER Opera.

Richard Wagner
ANDERS BEHRING BREIVIK
died
96 years
after RICHARD WAGNER.
__________________________________________________________________
ANDERS BEHRING BREIVIK
has
not
'died'
.
ANDERS BEHRING BREIVIK
was
BORN
96 years
AFTER RICHARD WAGNER
32 years, 5 months, 9 days after
ANDERS BEHRING BREIVIK
was born,
ANDERS BEHRING BREIVIK,
KILLED
...8 + 69 = 77...
or so we are now, officially told...but "tintin" ALWAYS IGNORES
ALL NUMBERS and DATES that DON'T SUIT the CODED ORDERS
HE SENDS AT THE TIME..and, "tintin" CODES 'speak to' different
people, at different 'levels'...the simple messages, to the simple,
'dumb bunnies', 'raised' to be sacrificed, with the computer code,
behind the simple public posts, for those he doesn't want dead, YET.
...and in this post,
"TINTIN" IS CALLING "CELLS" of
his,
("dumb bunny", bitterly waiting to stop pretending,
that they 'love' the men they 'got in with'),
WOmen to KILL...
(full post at link;#
29876
)
tintin wrote: 30-07-2011, 07:10 PM#

29876
Playboy Rabbit Hole

We are in the year of the RABBIT and that's the RABBI link

to ISRAEL and to the RABBIT HOLE and UTOYA is in HOLE municipality.

TRISTAN was the killer in ALPHEN.

Wagner

TRISTAN and ISOLDE, RICHARD WAGNER Opera.


Richard Wagner

ANDERS BEHRING BREIVIK died 96 years

after RICHARD WAGNER.

WAGNER died on 13 FEBRUARY 1883 in CA' VENDRAMIN in VENICE.

Ca' Vendramin: Casino

Ca' Vendramin is the CASINO of VENICE.

The CASINO ROYALE link to NORWAY.
...and I must trust God,
has called those who need to know,
to protect themselves from such WOmen.
true lilly wrote:...and preventing me from so much as editing my own posts...
Night night, don't let the Bats of Darkness bite yer ass
http://www.youtube.com/watch?v=9FBKa-bCasY

http://www.youtube.com/watch?v=Tw7guzT6ANI&feature=fvst
git yer groove on!
.
http://www.youtube.com/watch?v=tYlDltwm-JY
http://www.youtube.com/watch?v=9FBKa-bCasY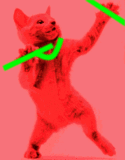 http://www.youtube.com/watch?v=Sp3af4ZJS4w
http://www.youtube.com/watch?v=qMniyUyqN_E
http://www.youtube.com/watch?v=COiIC3A0ROM
IGNORE:
you DON'T have to scroll through "el kabong/billy" SPAM;
there IS AN IGNORE FUNCTION.

Likewise, you don't have to read my posts, no one does (but 'they' do


),
but if you do chose to skip 'their' UN-SOURCED, LONG AGO BE-DUNKED,

cut & past ALL OVER THE NET, PRO-Religious WAR Propaganda,
you will see just how much OFF TOPIC TRASH 'they' throw in my threads,
by their names in a post heading, telling you 'they' DID IT AGAIN & AGAIN &..

,
and then if you multiply it by those huge ranting, rambling blocks of letters are,
you'll have a pretty good idea of how important it is to 'them', that what I post,
REMAIN, BURIED and HIDDEN.

P.S. it will fix the problem retrospectively, you can go back and see,
just the posts of those posting what you haven't already seen,
shoved down your throat, on every, conspiracy, 'new age' woo woo
and political site, for years, and all making things worse.

P.P.S. the more 'they' suddenly SPAM,
the more important the preceding post/s was/were.


P.P.P.S.

BREIVIK, ASSANGE, WIKIleaks, WIKIpedia, DAVID ICKE,
i_am,
"Team
tintin";
Cori, Billy Ruben, el kabong, Ciggy,
amethyst, yass, nobodyswife, vasudha, ninny,
sean, tusme, ozpixie, thirdwave, measle_weasel,
merlincove, runlikehell, ownoiz, tinyint, jesuitsdidit
kun21, rodin, edelweiss, raginggran,
WW
, Lyd, LilyAllen,
snoopsnuffleopagus,

list NOT exhaustive.
true lilly wrote:He IS INSANE! But NOT in a nice, 'stupid so
innocent' way. He is Heavily, Cunningly, INVESTED IN LAYING THE
FOUNDATION FOR GLOBAL, 'BEAST' WORSHIP. And EDITS The Official David
Icke Forum. Oh, he has also CLAIMED TO BE JESUS, and now that HE IS
(RE)WRITING GOD'S WORD.
true lilly wrote:

true lilly wrote:

Ciggy wrote:Jesus eh? GOOD! We killit 'im once, we can killim again!



There ARE TWO DEATHS, ONLY the Second IS FOREVER and You Just SIGNED UP

FOR BOTH. ... and I'll restate: Why 'be gentle' with SCUM that swan

around the world and gather at EXCLUSIVE 5 star dinners to gaffaw at how

easy it is to CON the world? ... That's RHETORICAL ... !

Victoria Police
monitoring gangs in Melbourne
following British riots

Peter Mickelburough

From:

Herald Sun

August 22, 2011 12:00AM

A hooded youth walks past a burning vehicle in Hackney during the London riots.

Herald Sun


POLICE are monitoring more than 70 youth and street gangs in Melbourne
in the wake of the British riots.


Assistant commissioner Steve Fontana, speaking exclusively to the

Herald Sun

, said the threat of isolated riots in Melbourne was real.

"We are certainly looking at what the lessons are from the UK. Yes, we've

still got a lot of work to do with our youth," he said.

"Could it happen in pockets? Yes, it could. Would it blow out across Melbourne? I doubt it."

Mr Fontana revealed:

LAW enforcement agencies across the nation are

reviewing communications
laws to see what could be done to shut down the sort of riot inciting
SMS and texts that spread unrest

in Britain and kept troublemakers a

step ahead of the police.

ABOUT 40 gangs are active in the city's northwest alone.

Related CoveragePolice bid to prevent riots Herald Sun

,

2 hours agoAn eerie quiet before violent firestorm Adelaide Now

,

9 Aug 2011Review on gang violence in suburbs Herald Sun

,

30 Jul 2011Cops join forces to wage war on bikies The Australian

,

27 Jul 201120th arrest over bikie riot Adelaide Now

,

24 Jun 2011 GANGS are subject to regular intelligence assessments

, but this

information isn't always available to police on the streets because of

the force's outdated database.

The force refuses to say exactly how many gangs

are active in the city or what it knows about the

hundreds of members and their activities.

A Freedom of Information request seeking details of gang names, locations, numbers

and suspected activities was rejected by the force before the UK riots.

But Mr Fontana assured the public that police here would not be caught off guard.

Hesays our strong economy, greater engagement with troubled youths and

large number of responsible young people makes UK-style riots less

likely here.

"There's always a possibility, I think Cronulla showed there is always a possibility of these things occurring."

Mr Fontana said naming gangs or detailing their suspected strengths or activities would be unfair.

"Not all of them may have a criminal background and that's part of the issue."

In just a few minutes on the internet, the

Herald Sun

discovered the names of 40 gangs from across the city, many of which

have been involved in stabbings and violent brawls, often in central

Melbourne.

The figures suggest Melbourne has between 70 and 100 gangs.

Mr Fontana said

gang membership tended to be fluid, often with a small core.

He said many were short-lived and not all were violent, with some linked

to graffiti or other public nuisance activities rather than serious crime.

Some were racially or sport based while others were so-called "postcode" gangs,

which could be little more than local kids who took their schoolyard fights to the streets.

Gangs

have been linked to

assaults, stabbings and brawls,

a

Molotov cocktail attack

on a

train,

the firebombing of a home and attacks with deadly weapons

including machetes, tomahawks, Tasers, bars, baseball bats, bottles, and knuckle-dusters.

"They

don't really contribute to a large volume of crime but there is concern

in some areas because of the nature and severity of the violence," Mr

Fontana said.

"If they

become violent we do target their activities

. When

we have a problem we

will

focus on it

."

He acknowledged

police were at times targets of gang violence.

"We are often confronted with groups ... who want to take us on -

some of them are armed.

"

Melbourne's gangs

regularly use social media

such as Facebook and Twitter to organise and recruit.

"There's

always potential to shut down networks

but implications of that could

cost someone their life by taking away their ability to communicate

in

an emergency," Mr Fontana said.

The force

has also

invested heavily in boosting its presence in trouble spots

such as train stations.

mickelburoughp@heraldsun.com

.au
true lilly wrote:

And there is MUCH more in current and recent news that goes with all this...Public release date:
29-Aug-2009

Contact: Debbie Morton

dmorton@mercyhurst.edu

814-824-2552

Mercyhurst College

Underwater expedition delivers key findings
in search for evidence of early Americans

Mercyhurst College archaeologists
trace ancient river systems,
identify chert at 3 submerged sites

In one of the more dramatic moments of an underwater archaeological

survey co-led by Mercyhurst College archaeologist James Adovasio along

Florida's Gulf Coast this summer, Andy Hemmings stood on

an inundated river's edge where man hasn't set foot in more than 13,000 years.


Donning full scuba gear, Hemmings stood in 130 feet of water on a

peninsula at the intersection of two ancient rivers nearly 100 miles

offshore from Tampa. The last time humans could have stood in that spot,

mammoth and mastodon roamed the terrain.

"The successful tracking of the St. Marks-Aucilla River and the Suwannee

River, between 50 and 150 kilometers respectively, represents what we

believe to be the most extensive delineation of submerged prehistoric

river systems ever done anywhere in the world," Adovasio said.

Another pivotal find is the identification of chert at three dive sites

along the river systems; chert is a superior quality fine-grained stone

used by prehistoric peoples to make tools.


"There is no doubt,"

Adovasio said,

"that we have found the haystacks and are one step closer to uncovering the archaeological needles;"

in effect, narrowing the search for evidence of early Americans in the

now submerged Inner Continental Shelf in the Gulf of Mexico off the Florida coast.

Hemmings, one of the leading Paleoindian underwater archaeologists in

North America, agreed. "My feeling is, given a little time to probe the

sediments with a dredge, we will quickly find human artifacts."

The signature expedition of the National Oceanic and Atmospheric

Administration (NOAA) Office of Ocean Exploration and Research began in

the summer of 2008 when a distinguished group of scientists led by

Mercyhurst's Adovasio and Hemmings identified and mapped buried river

channels that could potentially help document the late Pleistocene

landscape. This year's mission, undertaken July 23 to Aug. 5, further

traced the river systems along whose beaches prehistoric people may have

populated and identified raw materials that they may have used in tool

making.

The mission also has advanced underwater understanding and research methodology exponentially, Adovasio said.

"We have developed protocols for exploring deep water, which is both

time and labor intensive, as well as expensive, unlike anything done

before," he said, noting that the NOAA-funded expedition is unique in

part because of the depths at which scuba divers are exploring. For the

most part, other prehistoric expeditions have been confined to shallow

water, he said.

From the Weatherbird II, flagship of the Florida Institute of

Oceanography in St. Petersburg, researchers electronically mapped the

modern sea floor with a side scan sonar device and created images of the

layered sediments below the seafloor surface with a sub-bottom

profiler. Using GPS technology, the team selected dive locations based

on an understanding of what the surface should look like, and what was

hidden below that surface adjacent to the old river channels.

On the peninsula where the relict Suwannee River intersects another

ancient system, divers were able to collect a 1m sediment core but were

unable to complete a lengthier search for human artifacts because the

water neared 130 feet, the maximum depth level for this year's dive. The

team plans to return to this spot next year, increasing the divers'

depth level certification to 165 feet and using a dredge to lift the

silt away and see if there is an archaeological site at this confluence.

Additional work in 2010 will trace the Suwannee River channel back

toward its modern mouth and continue tracking it into the Gulf. At

select locations, divers will probe the sediments looking for artifacts

made by ancient peoples living along the river at places where the chert

was found this year.

In all, the team has identified 2,000 target locations. With direct

testing by divers having already uncovered three sites with useable tool

stone, Adovasio said the team is confident that it will find human

artifacts from the Pleistocene on this ancient landscape as their work

continues next year.

"Proof of past human habitation here would reinforce the disintegration

of the once prevalent hypothesis about who the first Americans were, how

they got here and when they arrived," said Adovasio, who rose to fame

30 years ago while excavating the Meadowcroft Rockshelter near

Pittsburgh, Pa. Radiocarbon dating at Meadowcroft revealed the presence

of human campsites as many as 16,000 years ago, which went a long way

toward dashing the Clovis-first paradigm, holding that the first humans

arrived in the Americas about 12,000 years ago, as revealed by a site

near Clovis, New Mexico.

###

Besides primary funding from NOAA, this summer's work was supported by

the Mercyhurst Archaeological Institute, the Gault School of

Archaeological Research, the Florida Bureau of Archaeological Research,

the Florida Institute of Oceanography, and the University of Illinois at

Chicago, among others. Students from Mercyhurst, Harvard, the

University of Michigan and Texas A & M were also part of the

research group.

palomino wrote:

Originally Posted by

palomino http://www.theaustralian.com.au/news...-1225807108312

Aborigines are ill-served by cultural falsification and fraud

AS a nation we want more from just about everybody. We demand better
from our politicians, our corporate executives, our young sportsmen and
women.

Yet we do not expect more from indigenous Australians. Sadly, as a
nation, Australians have a predilection for indigenous confection. We
undermine our national character when we accept cultural fraud. The real indigenous culture is as old as the land, with its wonderful tales of how, at the start of time, this great country was transformed by our ancestral beings.

Then there is an insidious modern culture: a culture of fabrication that preys on unquestioning mainstream Australians.

It thrives because of mainstream Australia's inability to spot a
cultural fraud even when it is staring it in the face. It is often
shrouded in the mystical and unchallenged by the naive for fear of
giving offence. It is handsomely rewarded with grants by unwitting
government officials. This false culture is abetted by a broad willingness to be hoodwinked.

Many Australians are guilty of, to borrow a phrase, the soft bigotry of
low expectations. There are acts of parliament across the country that
divide indigenous communities and favour the noisy rent-seekers and
grant-takers.

In trying to manage cultural matters, bureaucrats often get it wrong.
Competing native title claims, cultural heritage disputes and fighting
among families and factions happen because of weak legislation or decent
legislation that is poorly administered.

In my community I have seen blatant cultural fraud and the fabrication of history
as a money-making strategy. It is allowed to happen because
non-indigenous people don't have the tools to make sound judgments about
competing claims. When it is too hard to get to the truth of the
matter, money is thrown at every version of a story.

In the main, indigenous affairs are administered in a completely
non-commercial manner. Therefore the usual market forces don't apply and
where there is a symptom or a bad news story, someone will be prepared
to throw money at it without having checked out the circumstances.
For a decade from the mid-1990s the Hindmarsh Island bridge controversy
in South Australia proved -- in the courts, parliament and even through a
royal commission -- that not every indigenous story should be taken at
face value. Sooner or later the Hindmarsh affair was inevitable.

Chances are the underlying themes of that affair are being played out
right now in any number of negotiations across the country. The stories
will be modified for the local people and the local circumstances. But
no matter where it is taking place, it will be high drama with practised
performers on both sides. It will be set to a backdrop of legislation
supposed to confer some sort of special protection or special
recognition on indigenous culture. But in the real world (the one
without lawyers), the fight isn't black v white; it is just black. It is
cousin against cousin and the ethical against the grant-takers.

Not even governance is safe. There is a separate corporations act for
indigenous Australia, as if an indigenous constituent's concerns were
somehow less important than those in a corporation watched over by the
Australian Securities and Investment Commission. It strikes me as rather
odd that we have a network of organisations managing billions of
dollars of taxpayer money being marketed as governance. It is hard to
decide if this is welfare by another name or conscience money.

Here I will declare an interest. I work for the Australian Employment
Covenant, striving to get 50,000 jobs for indigenous Australians. But
our team knows the difficulties we face in getting indigenous people
into work when the system allows them to choose welfare. Perhaps they
would take a greater interest in work if the money were turned off. It
has been suggested to me hunger would be a great motivator.

If indigenous people are to enjoy the respect of all Australians, then
we would do well to live by the same obligations and social contract as
the rest of the country.

I do not accept the argument that something in our culture means that we
do not have to work. Nor do I accept that society somehow owes
indigenous people a living.

That line of logic has resulted in too many toxic remote communities and
an urban over-representation of unemployed indigenous people, even when
they within reach of work.

It is time to do away with the separatist double standards.
Wesley Aird is a member of the Australian Employment Covenant Implementation Team

true lilly wrote:

Funny to, the TIMING of this year old 'news'
making today's headlines...HACKERS...one of
the reasons I happily 'outed myself'...Not being
at all pc savy and knowing I could not secure
access to my home, let alone computer, and having
nothing of worldly value on my pc, it was best that
who and where I was and what I'm up to always
be openly known by more than a few...this way,
anything illegal 'put on' or 'coming through' my pc
could be proven not to be OF me...as a 'certain someone'
and his hired thugs, tried to do in the past ...

anyway, enough of my reasoning, on to what most
really care about...MONEY...


Russian hackers 'steal millions' from Citibank



* By staff writers
* From: news.com.au
* December 23, 2009 12:12PM

bizmoney citigroup

Citibank denies reports that hackers
stole "tens of millions" of dollars from it
/ Supplied
Source: AFP

* Report that hackers stole millions
* Citigroup denies money was lost
* Most bank heists are now virtualGLOBAL finance giant Citigroup is denying reports
hackers stole "tens of millions" of dollars
from its banking arm Citibank midway through the year.

The Wall Street Journal yesterday reported the money was lost

to "malicious software created in Russia" and that the case was

being investigated by the FBI.

The Wall Street Journal reported a specialised piece of malware known as

"Black Energy" was behind the losses, having been modified to steal

banking authentication details.

"There's a newer, private version of

Black Energy

that

uses plugins to extend its capabilities beyond just DDoS (distributed

denial of service), security researcher Joe Stewart told

www.pcworld.com

.

Related Coverage
* Banks: Rate rise warning for 2010
* FBI probes cyber attack on Citigroup: report

Australian IT, 9 hours ago

* FBI probes US terror suspects in Pakistan

The Australian, 11 Dec 2009

* Leighton owner pulls IPO

The Australian, 3 Dec 2009

* What GFC? Fat cat bonuses are here again

NEWS.com.au, 14 Oct 2009

* Bankers set for record bonus season

The Australian, 14 Oct 2009[/b]

http://www.news.com.au/business/russ...-1225813099266The Wall Street Journal reported that the FBI,
the National Security Agency,
the Department of Homeland Security
and Citigroup exchanged information
to counter the attack,
which could have begun as long as a year ago.The hackers, named in The Guardian as
the "Russian Business Network",
first gained notoriety several years ago
after masterminding a string of hi-tech crimes
including identity theft, fraud, spam
and child pornography.

Citigroup, the world's largest financial services company,

rejected any suggestion the FBI was investigating an incident

and denied that a raid

of such proportions

had taken place.

"Any allegation that the FBI is working on a case at Citigroup

involving a breach of Citi systems resulting in

tens of

millions of dollars of losses is false," it said.

"There has been no breach and there have been no associated losses."

However, Dow Jones & Co spokesman Robert Christie told the

Associated Press that The Wall Street Journal stood by the accuracy of

its story.

A former member of the World Bank's security team said he was not aware of the attack, but said

criminal groups based mainly in Europe, Brazil and Southeast Asia "consistently
targeted" large banks and that the industry was "haemorrhaging funds"."Ninety-eight percent of bank heists
are now occurring virtually and not in the real world,"

he told The Associated Press.

Last edited by vera susa; 23-12-2009 at 09:22 AM.

true lilly wrote:

Sorry guys, I forgot to point out the obvious in this news,
as I was thinking of someone who asked me about why
"They" want GOLD, who would have noticed it was what
I had answered them..."MIGHTY DUCKS"/SUPER MACHINES
that use a lot of GOLD in their circuitry ... they will NOT
be 'aliens' invading, but man made monstrous machine...Public release date:
23-Dec-2009

Contact: Suzanne Taylor Muzzin

suzanne.taylormuzzin@yale.edu

203-403-8555

Yale University


Scientists create
world's first molecular transistor

IMAGE:

Engineers adjusted the voltage applied
via gold contacts to a benzene molecule,
allowing them to raise and lower
the molecule's energy states
and demonstrate that it could
be used exactly like a traditional transistor
at the molecular level.

Credit: Hyunwook Song and Takhee Lee

Usage Restrictions: With credit given.

This release is available in Chinese.

New Haven, Conn.—

A group of scientists has succeeded in creating
the first transistor made from a single molecule. The team, which includes researchers from Yale University
and the Gwangju Institute of Science and Technology in South Korea,
published their findings in the December 24 issue
of the journal Nature.The team, including Mark Reed, the Harold Hodgkinson
Professor of Engineering & Applied Science at Yale,
showed that a benzene molecule attached to gold
contacts could behave just like a silicon transistor.

The researchers were able to manipulate the molecule's

different energy states depending on the voltage they applied to it

through the contacts. By manipulating the energy states,

they were able to control the current passing through the molecule.

"It's like rolling a ball up and over a hill, where the ball represents

electrical current and the height of the hill represents the molecule's

different energy states," Reed said.

"We were able to adjust the height of the hill,

allowing current to get through when it was low,

and stopping the current when it was high."

In this way, the team was able to use the molecule

in much the same way as regular transistors are used.

The work builds on previous research Reed did in the 1990s,

which demonstrated that individual molecules

could be trapped between electrical contacts.

Since then, he and

Takhee Lee, a former Yale postdoctoral associate

and

now a professor at the Gwangju Institute of Science and Technology

,

developed additional techniques over the years
that allowed them to "see" what was happening at the molecular level.

Being able to fabricate the electrical contacts

on such small scales, identifying the ideal molecules to use,

and figuring out where to place them and how to connect them

to the contacts were also key components of the discovery.

"There were a lot of technological advances
and understanding we built up over many years
to make this happen,"

Reed said.


There is a lot of interest in using
molecules in computer circuits
because traditional transistors
are not feasible at such small scales.
But Reed stressed that this is strictly
a scientific breakthrough and that
practical applications such as smaller and faster
"molecular computers"—if possible at all—
are many decades away.
(Ooohhh, he "stressed" it, so it "must be true"...)
"We're not about to create
the next generation of integrated circuits," he said.
"But after many years of work gearing up to this,

we have fulfilled a decade-long quest

and shown that molecules can act as transistors."

###

Other authors of the paper include Hyunwook Song and Yun Hee Jang

(Gwangju Institute of Science and Technology); and Youngsang Kim and

Heejun Jeong (Hanyang University).

Citation: 10.1038/nature08639

ITP.net

IBM develops chip that works like human brain

TheNewsTribune.com - 1 hour ago

NEW YORK – IBM has developed a

computer

chip inspired by the human

brain

that may predict tsunamis and highlight risks in financial markets,

...

20 related articles

Researchers Develop Biomimetic Computer Chips that Mimic Human Brain

AZoRobotics - 694 related articles

true lilly wrote:

Again, NAVAL MILITARY EXERCISES[color=green]...
..."COST MILLION"=INVESTED MILLIONS...
...and these reports are only what they ARE telling us...http://www.davidicke.com/forum/showp...postcount=1191Laser fight:
Whaling war goes high-tech
Sea Shepherd Ady Gil

WHALE WARS:
Conservationists shine lasers
at Japanese harpoon vessel.

Source: PerthNow

Sea Shepherd and Japanese whalers

battle in Antartica

* Narelle Towie, Environment Reporter

* From: PerthNow

* December 23, 2009 12:45PM

LASERS and high-tech spy boats

are being used

in the

fight

to save whales from Japanese '

researchers

'.

Anti-whaling effects by conservation group Sea Shepherd erupted overnight with Japanese harpoon vessel the Shonan Maru No. 2

deploying water cannons
and noise devices

while activists

fired laser lights and acid booms.

The two groups have been

waring in the high-seas of Antartica

over the past five days over whaling.

Sea Shepherd activists aboard the Steve Irwin were yesterday allegedly harassed and attacked with water cannons and

Long Range Acoustical Devices -
used to cause nausea and disorientation

- by Japanese crew on the Shonan Maru No. 2.

Related Coverage

* Steve Irwin: Whaling foes in cannon clash
* Japanese security: Acoustic weapon used on Sea Shepherd
* Whaling foes in cannon clash Perth Now, 1 day ago
* Japan fires 'military' weapon at activists Perth Now, 5 days ago
* Japan deploys military against protesters: captain The Australian, 7 days ago
* First shots as whaling war erupts Perth Now, 7 days ago
* War erupts over Antarctic whaling Daily Telegraph, 8 days ago

Sea Shepherd controversially

patrols Antarctic waters

aboard the Steve Irwin

each year to hunt down and hamper

Japanese whaling

fleets.

Conservationists left Fremantle on December 9.

But this year,

the Japanese 'researchers' have

prevented

Sea Shepherd from

locating

the whaling fleet by tailing them and

sending coordinates

on the Steve Irwin's whereabouts

to their counterparts.


Events heated up overnight when the Ady Gil,
a second Sea Shepherd vessel
which is painted with radar deflective paint,
arrived undetected.
In the early hours of the morning, the Ady Gil tried to slow down the
Shonan Maru No. 2 allowing the Steve Iwin to make a midnight getaway.

A statement by the Japanese states that Sea Shepherd crew

launched an acid attack on their vessel

while towing a rope from its stern

to

tangle

the Shonan Maru's

rudder and propeller.

Conservationists have also been accused of
throwing rotting butter, or butyric acid,
while shining green lasers at the Japanese crew.

The Japanese responded with water cannons and LRAD."At first it looked good, and the Steve Irwin was
able to put twelve miles between
the Shonan Maru No. 2 and itself," a statement from Sea Shepherd said.

"But despite being harassed by the Ady Gil for two hours,
the Japanese slowly worked their way back to a six-mile distance. "

"To accomplish this they had to

increase their speed to over twenty knots,

a speed at which, unfortunately,

the Steve Irwin cannot outrun."

During the melee, both the Ady Gil and Shonan Maru No. 2

are reported to have reached speeds over 20 knots in 2m swells.

The Ady Gil

currently carries five crew members including four

New Zealanders

and one




Dutch

citizen.

While whaling is illegal, the Japanese use a loop hole in the law

which allows the culling to occur under the auspices of

scientific research.

The meat is then sold in Japan.

Last year, the intervention of Sea Shepherd

is said to have

cost

the Japanese whalers

millions of dollars

in lost profit.

~~~~~~~~~~

Quote:

Originally Posted by

vera susa O.K. I also LONG AGO posted on all the KEY Features
of this 'news', and again STRESS:
THIS IS A COVER FOR ACTUAL MILITARY EXERCISES,
as we all Know 'they' don't give a hoop about saving
anything or one besides themselves, let alone bloody whales.

Japan fires 'military' weapon at activists

Shonan Maru No 2

ANTI-WHALERS complain after
Japanese ship follows and fires
"military class weapon" at them.

Sea Shepherd complain
about Japan's 'military' fightback

* From: AAP
* December 18, 2009 10:51AM

Antarctic Japan Whaling

The Japanese whaling ship Shonan Maru No 2
sprays water behind the anti-whaling group
flagship Steve Irwin as its crew races to take down
blades and secure the helicopter / AP Source: AP

* Sea Shepherd says it was followed illegally
* Uses helicopter to film "illegal" pursuer
* Ship "fired military class weapon" at chopper

THE anti-whale hunting group the Sea Shepherd said a Japanese security
ship has illegally followed them into French Antarctic waters and fired
"a military class weapon" at their helicopter.

The Sea Shepherd Conservation Society said the Japanese ship the Shonan
Maru No 2 had been following its vessel, the Steve Irwin, for nine of
the 10 days it had been sailing since leaving Fremantle.

Sea Shepherd said the Shonan Maru had been constantly reporting the
Steve Irwin's location, preventing it from closing in on the Japanese
whaling fleet.

A Sea Shepherd spokeswoman said the Steve Irwin entered French Antarctic
territorial waters, with permission from the French Base at Dumont
Durville, in a bid to lose the Shonan Maru.

But, the Shonan Maru No 2 followed the Steve Irwin without the French's permission, Sea Shepherd said.

Related Coverage

* First shots as whaling war erupts NEWS.com.au, 2 days ago
* Shoot-out on ice seas Herald Sun, 2 days ago
* Protesters ram whaling ship NEWS.com.au,
* Whale slaughter Daily Telegraph,
* Whaling war win claimed Mercury, 10 Feb 2009

The Sea Shepherd group said the French base had confirmed that the
Japanese ship neither requested nor received permission to enter French
waters.

The spokeswoman said the Steve Irwin helicopter then flew back to film the Shonan Maru in its pursuit.

"In response, the crew of the Japanese ship activated their Long Range Acoustical Device (LRAD) at the Sea Shepherd helicopter," she said.

"LRAD is a military class weapon."

Helicopter pilot Chris Aultman said
activating the weapon was extremely irresponsible.

"That device can cause nausea and disorientation
and the use of it against an aircraft
is extremely dangerous," he said.

The Sea Shepherd helicopter returned to the Steve Irwin for safety, at
which point the Shonan Maru increased speed and aimed their water canons
at the helicopter on the landing pad, the spokeswoman said.

Steve Irwin Captain Paul Watson said
the situation was now very dangerous.

"We have deliberately led the Japanese ship
into thick ice in order to lose them in the ice,"
he said.

"The icebergs could easily
damage either vessel."

Sea Shepherd said had reported the incident
to the French authorities adding that so far


the Steve Irwin ship was undamaged


but that the pursuit continued Last edited by vera susa; 23-12-2009 at 06:29 PM.

...that may explain a little of why "tintin's" thread has dropped
from over 2500 views an hour, to barely 500...and I'm being trolled here now... 'Gold price could hit $2000 in 2012'
Arab Times Kuwait English Daily - 9 hours ago

To compound matters the central banks continued buying

has pushed

gold prices

higher.

UBS raised its three month forecast
to $1850 from $1600

due to the

...

246 related articles

...it was $425.
when The Experts told us that was "TOO MUCH",
and when I first told folk to, "BUY GOLD" ,
and everyone started 'calling me names'
true lilly wrote:

IGNORE:
you DON'T have to scroll through "el kabong/billy" SPAM;
there IS AN IGNORE FUNCTION.

Likewise, you don't have to read my posts, no one does (but 'they' do ),
but if you do chose to skip 'their' UN-SOURCED, LONG AGO BE-DUNKED,

cut & past ALL OVER THE NET, PRO-Religious WAR Propaganda,
you will see just how much OFF TOPIC TRASH 'they' throw in my threads,
by their names in a post heading, telling you 'they' DID IT AGAIN & AGAIN &.. ,
and then if you multiply it by those huge ranting, rambling blocks of letters are,
you'll have a pretty good idea of how important it is to 'them', that what I post,
REMAIN, BURIED and HIDDEN.

P.S. it will fix the problem retrospectively, you can go back and see,
just the posts of those posting what you haven't already seen,
shoved down your throat, on every, conspiracy, 'new age' woo woo
and political site, for years, and all making things worse.

P.P.S. the more 'they' suddenly SPAM,
the more important the preceding post/s was/were. P.P.P.S.
BREIVIK, ASSANGE, WIKIleaks, WIKIpedia, DAVID ICKE,
i_am,
"Team tintin";
Cori, Billy Ruben, el kabong, Ciggy,
amethyst, yass, nobodyswife, vasudha, ninny,
sean, tusme, ozpixie, thirdwave, measle_weasel,
merlincove, runlikehell, ownoiz, tinyint, jesuitsdidit
kun21, rodin, edelweiss, raginggran, WW, Lyd, LilyAllen,
snoopsnuffleopagus, list NOT exhaustive.
el kabong wrote:

http://www.youtube.com/watch?v=Tw7guzT6ANI&feature=fvst

git yer groove on!

.

http://www.youtube.com/watch?v=tYlDltwm-JYhttp://www.youtube.com/watch?v=9FBKa-bCasYhttp://www.youtube.com/watch?v=Sp3af4ZJS4w http://www.youtube.com/watch?v=qMniyUyqN_E http://www.youtube.com/watch?v=COiIC3A0ROM
true lilly wrote:

and that was only a tiny sample of the countless examples

of why the wise, keep, The First Commandment, First and Last
hey suzi/not so tru lilly, I see you've made a new fan/reader.


what you know about YHWHs Commandments you could fit in a thimble and have lots of room left over. Your new fan says it well.

Your dog don't hunt. never did. never will.

One effect of an Alphabetic based Monotheism is the brain is using a new abstract, linear, sequential, and reductionist means of communication which moves people who learn it and use it into a Left Brain, Masculine Mode, rather then the usual Pictographic, Feminine Right Brain Mode.

The Aleph/Alphabet subliminally coaxes users to be intolerent of other Iconic Systems of Beliefs.

This is illuminated in the Ten Commandments.
As stated before, Judaism is the first religion to be based upon universal literacy, the written word.

When Moses came down from his meet and greet with YHWH on the mountain, the multitude had fashioned an Idol/Golden Calf, this dicombobulated Moses so much he dropped the two stone Tablets Yahweh had written the ten commandments.


Allegorically: In the first confrontation between Ihage and Written Word, both were destroyed.

As the story goes, Moses returned to the Mountain Top and Yahweh provided him with another set. Yahweh also taught Moses the Alephbet.

The 10 Commandments; The first four Commandments are for the Recognition and service/Worship of Yahweh, the remaining six focus on our fellow humans, loving and serving them.

The Commandment to Honour Both Father and Mother elevates and recognizes the importance and status of Women in the Family Group.

Loving your neighbour is not one of the Ten but appears in the Torah/Instruction, Leviticus 19:18.
The last six commandments are not unusual, and found in other Codexes of Laws, The First four Commandments are Unique.
Each one of the four encourages Alphabetic Literacy by rejecting the Right Brains way of 'knowing'.

One effect of a new, abstract, linear, sequential and reductionist means of communication moves people who learn it into a Left Brain, Masculine Mode.

Social Engineering.

The 10 Commandments: The First four concern Recognition/Respect and Service/Worship of Yahweh.

The remaining six are love and respect of fellow humans.

The Ethics they embody are more sophisticated then other contemporary ANE Cultures.

The commandment to honour BOTH Father and Mother signifies the womens important role and in the Family Unit.

Loving Neighbours is in the General Torah/Instruction: Leviticus 19:18

The last six commandments are not unusual, the first four commandments are unique. Each of the first four encourage Alphabetic literacy by rejecting the right brains way of knowing.

The First Commandment:

20:2 I am Yahweh thy Elohim, which have brought thee out of the land of Egypt, out of the house of bondage.

20:3 Thou shalt have no other elohim before me.

In one fell swoop subserviates all other elohim/gods & goddesses.

Nothing personal, it was business.

The Meta-Message of the First Commandment is that Yahweh is the Master of the Universe, He is self-existant, and all other elohim/gods & goddesses are created beings, subserviant to Him. Psalm 82

Psalm 82

82:1 Yahweh standeth in the congregation of El; he judgeth among the elohim.

82:2 How long will ye judge unjustly, and accept the persons of the wicked? Selah.

82:3 Defend the poor and fatherless: do justice to the afflicted and needy.

82:4 Deliver the poor and needy: rid them out of the hand of the wicked.

82:5 They know not, neither will they understand; they walk on in darkness: all the foundations of the earth are out of course.

82:6 I have said, Ye are elohim; and all of you are children of the most High.

82:7 But ye shall die like men, and fall like one of the princes.

82:8 Arise, O Yahweh, judge the earth: for thou shalt inherit all nations.

All of Yahwehs Titles are masculine.

The First Commandment is a radical break with the Hebrews past environment. Moses and the Hebrews had left Egypt which was Polytheistic, alot of gods and goddesses worship.

Yahweh declares there is no worship of other gods or goddesses. Full Stop.

Perhaps the most radical sentence ever written.

The Second Commandment:

20:4 Thou shalt not make unto thee any graven image, or any likeness of any thing that is in heaven above, or that is in the earth beneath, or that is in the water under the earth:

20:5 Thou shalt not bow down thyself to them, nor serve them: for I; Yahweh thy Elohim am a jealous Elohim, visiting the iniquity of the fathers upon the children unto the third and fourth generation of them that hate me;

20:6 And shewing mercy unto thousands of them that love me, and keep my commandments.

No Graven Images, Icons or Idols, Statues.

Learning to think without Images is indispensable to Alphabetic Literacy. The Power formerly rendered to Images/Pictures is now transferred to the written word.

Make no Graven Images is a ban/restraint on Right Brain Pattern Recognition.

The Third Commandment:

20:7 Thou shalt not take the name of Yahweh thy Elohim in vain; for Yahweh will not hold him guiltless that taketh his name in vain.

Do not use Yahwehs Name vainly, with Malintent. Again; Left Brain.

Yahwehs first instruction to adam isto Name all the critters. Through Naming, Adam attains dominion over all the Earth. Naming confers meaning and order, moving Life from Chaos to Order.

To Name is to know, to know is to control. Order out of Chaos.

The Fourth Commandment:

20:8 Remember the Sabbath day, to keep it holy.

20:9 Six days shalt thou labour, and do all thy work:

20:10 But the seventh day is the Sabbath of thy Elohim: in it thou shalt not do any work, thou, nor thy son, nor thy daughter, thy manservant, nor thy maidservant, nor thy cattle, nor thy stranger that is within thy gates:

20:11 For in six days made heaven and earth, the sea, and all that in them is, and rested the seventh day: wherefore blessed the Sabbath day, and hallowed it.

Seven Days are not a Natural Break Point in any of Earths Major Natural Rhythmic Cycles-Lunar-Solar, except the Quarter Moon.

This facilitates the learning of Aritmatic.

Leviticus 25:3-10 is about the Jubilee Years, the 50th,

No other ANE culture at that time had instructed the general population to compute complex time periods, this had formerly been the domain of the Priestly Castes.

The Time Commandment lays the foundation for the concept of Justice, a well developed sense of Linear Time is necessary to conceive of Punishment delayed and Rewards postponed.

Non-Literate Cultures are not as pre-occupied with the notion/concept of Justice as the Literate, because they do not conceive of time only as linear.

Non-Literated peeps tend to think of death as a passage to another World, not as a Day in Court.

Alphabets stretch out the sense of Time and make possible the awareness of the possibility of a retribution Time in the distant future.

A Judgements day only occurs in Literate Cultures.

Alphabet Literate Cultures became aware of writing History in a Linear, Chronological sequencing of Events.

The fourth Commandments Mechanical/Sociological ramifications is instructing people to be aware of Passing Time.

This was the advent of the seven day week, and a day off every week.

A day off for ALL Humans, Free and Bond, and ALL Beasts of Burden and the Farmland every seven years isto lay fallow to rejuvinate the enzymes in the ground.

This led to Sundials, waterclocks, Pendulums, Escape Mechanisms, Cogs, Gears, Calenders.

Time is a key function of the Left Brain.

Each of the First Four Commandments trains people in the ability to: Think Abstractly, linearly and sequentially.

Collectively, they produce a Mindset that enhances the use and facility of Alphabetic Literacy.

This Technology welded the small group into a cohesive and coherent Nation/Culture.
Do you realise how you contradict yourself? The First Commandment is a pillar of the Torah/Instruction (which you insult and falsly declare was 'done away with') of YHWH Elohim, and it declares that the Hebrews were in Egypt/Mizraim, which you deny.

Torah means Instruction. YHWH Elohim has provided aLL humankind with His Instruction, who are you to say otherwise?

A lying, false prophet.


You are really a mental case like Billy Rueben has documented.
ah shut up you liar!!!!!!!!!!!!!! Try being a truthful, loving person and your problems will dissapear. As long as you continue to lie you will have problems.
Billy Ruben wrote:

True Lilly wrote:
That's
The First Commandment of
The Creator God,
Who told us, From The Beginning,
about
All This Real World He Really Created,
and THE AGE of LIFE, HERE
In This Real World, BEFORE
OXYGEN=the prince of the air=DEATH...

well,stop fucking breathing and see how you go ya old bint,since you breathe oxygen and spread lies,slander and filth,I suppose you should classify yourself as Arch Evil.I do.Seek mental counselling or therapy you mad little thing
Sad but true Billyboy.
Suzi aka 'tru lilly' doesn't seem to comprehend the Bible is NOT a History Book, it is a Book of Instruction-Torah. Which she abuses.

Read any book on Evolutionary Biology and the Atmosphere we breathe preceded mankind. The Genesis Enigma by Andrew Parker.


Did you notice how she has completely contradicted herself by citing the First commandment, which she doesn't follow?

1: It establishes abstract Ethical Monotheism-YHWH Elohim as the only living God, it is the Foundation of His Torah/Instruction, which Suzi doesn't co9mprehend and disregards making up her own nonsense.

2: The commandment declares YHWH liberated the Hebrews FROM Egypt/Mizraim.

Talk about cognitive dissonance, I can hear hers in the USA!


Anyway, she should obey the Commandment NOT to Bear false Witness, she would enjoy greater peace.

Hypocrites are always beset by anxieties and blame others for their own foibles.


Anyhoo, here is some wisdom she should heed, The Evil Tongue-The Lashon Hara.

Good investigative Journalism exposing Suzi billyboy.
The evil Tongue........
Words Are Powerfulhttp://www.aish.com/f/p/48936067.html

Speech -- the ability to convey ideas and feelings through words -- is unique to human beings. It can be a tremendous blessing, but it's also ripe for abuse.

The words our children choose to use in expressing themselves help create their personal window on the world.

Positive forms of expression can help our children grow into positive, optimistic people who view the world around them with generous and hopeful eyes. Negative forms of expression, such as defamatory, mean-spirited speech, will cultivate in them a negative, cynical view of the world.

Speech That Is Evil

It's easy to fall prey to a destructive pattern of speaking badly about others and gossiping -- to the point where it becomes a recreational activity! In order to enjoy the many people in our lives, we have to stop verbalizing the negativity and focus on their positive virtues. This takes a lot of effort but is essential in raising happy children.

If we're always finding fault, we will naturally be dissatisfied, disappointed and displeased, and so will be our children.

Raising happy children requires us to impart to our offspring the ability to look at everything positively --situations, places and material objects. Most important of all is how they view people.

Torah calls "evil language" anything negative, even if it's true.The Hebrew term for speaking badly of others is called lashon hara, literally "evil language." Interestingly, the Torah calls "evil language" anything negative, even if it's true. (Slander -- malicious, false information is called motzi shem ra, literally "giving another a bad name.")

In sharp contrast to the Western adage about sticks and stones not hurting, Judaism looks very gravely upon misuse of speech. Our tradition teaches that lashon hara can destroy many lives, even unintentionally, in one fell swoop:

•the person speaking,

•the person spoken about,

•and the person spoken to.

Let's look at why.

•The person speaking: Although you briefly become the center of attention when you dish out a juicy piece of gossip, in the long run people start mistrusting you. "Gee, I wonder what she says about me when I'm not around." People don't trust gossips and will avoid confiding in you. In the end, you're killing your own reputation. Furthermore, because you are misusing the gift of speech that God gave you, you are also lessened in His eyes.

•The person spoken about: The person under discussion is, of course, being killed in everyone's eyes. Whether the information is true or false, it is hard to take back defamatory words already spoken and undo the character assassination already committed. That person's reputation is forever blemished.

•The person spoken to: Interestingly enough, this is the person who is the most culpable, even though s/he is seemingly the innocent one. All s/he did was listen! But the Talmud says that listening to lashon hara is even worse than speaking it; the person had the power to stop it and didn't. Now the transgression is complete.

Exceptions to the Rule

Of course, there are times we are all owed to speak share negative information about others; in fact, there are times it is an obligation to do so. For example - when a friend is about to be become financially involved with a person we know to be unethical, or seriously dating a person we know to be abusive or otherwise unsuitable. Or when a child has information that will prevent harm from occurring.

Common Fallacies

Beware of the excuses children and adults often use for speaking lashon hara:

•"But it's true!" Lashon hara specifically refers to sharing derogatory information when it is true. Spreading vicious lies is far worse!

•"If she were here I would say it to her face." Maybe you would, and maybe you wouldn't. In any case, it is still forbidden.

•"Everyone knows about it." Does this justify you adding fuel to the fire? Even if it is on the front page of the newspaper, you are still forbidden to speak about it.

Parenting Tools

Teaching our children to avoid speaking lashon hara takes a concerted effort. Experiment with the following tools:

1.Teach by example. Showing children that it's a priority for you is perhaps the most important lesson. Don't let them hear your gossiping with your friends or relatives. Don't let them hear you laughing at other people's expense. Even better than "don't let them hear you" is not doing it -- whether they're in earshot or not.

2.Discuss the importance of avoiding lashon hara. Help your children identify what is and isn't proper speech. Talk about how improper speech can hurt others and how it hurts the person speaking lashon hara. There are a number of excellent Jewish books that can help you.

3.Discourage "tattling." When your kids come to "tell on" someone, tell them you aren't interested in reports of someone else's bad behavior, but that you're available if they need help or advice.

4.Get in the habit of not using names. There's no need for you to know the names of problem students at school unless you'll have a direct role in addressing the issue. Focus the discussion on your child's feelings, worries and concerns. If he or she needs protection that requires your intervention, tell him or her that it is proper to tell you the name of the offending child.

5.Don't fall into the trap of casual lashon hara. At dinner and at other family times, bring books to the table to discuss or talk about current events. When you discuss what happened in each person's day, focus on what they learned that day and how they felt. Show your children that there are more interesting things to talk about than other people's poor behavior.

6.Give positive reinforcement. Be sure to commend your kids when they manage to tell you about school or neighborhood problems without mentioning who was involved. Let them know that you're proud of them - and that God is too.

7.Reminders! Tape a reminder to the telephone: "No Lashon Hara!" Put up signs on the fridge and in other prominent locations around the house.

8.Study it. Read a small section of the laws of lashon hara each day during dinner or at your Shabbat table. Encourage discussion and examples
Pay attention Suzi!!!
http://www.lashonhara.org/
What Counts As Lashon Hara?Posted on July 23, 2010 by admin Rabbi Finkelman, in his Purity of Speech adaptation of the Chofetz Chaim's Sefer Shmirat Halashon, teaches that the immediate physical punishment for speaking lashon hara can be seen as having benefitted the Jews back when this punishment was in effect. Jews who spoke lashon hara were punished with Tzaraat – leprosy. How could being struck with leprosy possibly be a good thing?

Rabbi Finkelman explains that when leprosy was the consequence of speaking lashon hara, Jews were conscious of when they'd misspoken. They knew what counted as lashon hara. Today, you often hear people defend their gossiping by saying that it isn't lashon hara. People know they should speak kindly about their fellows, but it's difficult. To avoid feeling bad, they justify their unkind words as something that doesn't qualify as lashon hara.

In the Bible, Miriam is struck with leprosy for speaking ill of her brother Moses. In the following Parasha, the spies are sent to scout out the land. One well-known way of interpreting the Torah is by considering juxtapositions, things placed alongside each other.

Rashi explains why these two stories, seemingly unrelated, are stuck together. The spies – who were leaders of the 12 tribes of the Children of Israel – should have learned from Miriam's punishment. They should have seen how dangerous speaking lashon hara is.

Unfortunately, they didn't learn the lesson. And as a result of their negative report, G' decided that that generation would not enter the land of Israel, but die in the desert. Thus began 40 years of wandering in the desert. And during that time, the whole generation died. (They'd asked Moses to send spies into Israel.)

When in doubt as to what counts as lashon hara, it's better to keep quiet. Lashon hara carries serious consequences, even if they're not as immediately obvious today, as they once were.

Posted in Uncategorized | Leave a comment
How To Constructively Criticize And ChidePosted on May 11, 2010 by admin (This continues the second story discussed in How To React To Lashon Hara. Lashon Hara is Hebrew for speaking negatively – albeit truthfully – about others.) In the same group studying Mishnah, there happened to be a younger student. He didn't understand the full meaning of the siilence and so felt guilty regarding the unkind words (lashon hara).

Why feel guilty?

Because lashon hara destroys 3: The speaker, the hearer and the target. After Havdalah, the youth approached the Rabbi who'd only discussed the Mishnah without deviating into lashon hara, and asked to speak privately.

Once they were behind closed doors, the student said, "The course was great, so I'd like to thank you and the others for teaching us so well." "Thankyou," answered the Rabbi.

"There was just one little thing that bothered me, though – the other Rabbi's comments on those he disagrees with politically," continued the student. "I'm not sure whether it was or wasn't lashon hara, but it certainly put me in an awkward situation. I didn't think it would be well-received if I chided the other Rabbi, being younger and less learned than him. Perhaps you might speak to him?" he asked.

"The whole group felt that way," responded the Rav. "That's why there was the silence [due to the discomfort and disapproval.]"

The story has several important takeaways on offering criticism.

How To Provide Constructive Criticism And Chiding

1) Avoid embarassment and ensure effectiveness by seeking a private discussion. No one likes to hear that they're wrong and especially not in front of others, which would cause them to lose face.

To avoid putting others on the defensive and to pre-empt a fruitless confrontation, seek a private forum after others have left. This is why the student waited until after Havdala, and went to a private room to avoid being overheard.

2) Praise before criticizing. In theory, a person may sense that praise is being given to soften upcoming criticism, and they may doubt the sincerity of the praise. But in practice, any such considerations fall by the wayside for two reasons.

First, emotionally, we all appreciate compliments and this tends to suffice to trump rational skepticism. Second, since we tend to view ourselves and our actions positively, we believe praise we receive on the grounds that it is true, even if the motive for giving it is to ease a path for constructive criticism. I've certainly never heard someone respond, when told they were generous and kind, "I'm a cheap jerk! What are you talking about?!"

Of course, it's best to give praise one genuinely believes, for optimal results. This is especially true if it can be supported based on an event we've seen.

Often, however, even compliments that we cannot justify from our own experience with the person may suffice. The Haggadah says, "All of us are intelligent, all of us are righteous, all of us know the Torah." ("Koulanu chachamim, koulanu tzadikkim, koulanou yod'im et haTorah.") So praising a person's intelligence, good deeds and/or knowledge of Torah are generally applicable type compliments that we can use in the absence of something more contextually appropriate.

3) Let the right person for the situation offer the constructive criticism. Age, perceived expertise, pre-existing friendship and other factors affect who is the "right" critic.

Ultimately, it is someone who the target of the constructive criticism will heed and not feel ashamed to receive criticism from.

Again, protecting dignity is key. Often, a close friend or family member is best, or at least a trusted peer, because they are known to mean well [in the target's mind],

How Abraham Would Give Constructive Criticism

In the story of Soddom, Abraham questions G' as to whether He will really destory the city despite the possibility that some righteous people may reside there. Onkelos' translation/interpretation adds the words, "Too True Are Your Judgments," to Abraham's chiding of G'. It's unclear what the source of Onkelos' addition is, but either way, the story sets an excellent example.

First, Abraham begins with praise.

Second, the text explicitly says that Abraham waited until the other members of his group had already travelled onwards. He was addressing G' privately.

And we know that Abraham smashed his father's idols and brought people to monotheism. The former demonstrates a love and respect for both G' (similar to seeking the wellbeing of the object of the constructive criticism) and the latter point shows love for his fellow men (e.g. expertise in the subject of monotheism and appreciation of G'). So Abraham was the right person to plead Soddom's case.

Posted in Uncategorized | Leave a comment
How To React To Lashon HaraPosted on May 11, 2010 by admin A Story of Reacting to Lashon Hara at Merkaz HaRav Yeshiva

Rav Nir ? of Machon Meir Yeshiva once shared with us a story of Rav Aviner's experience at Merkaz HaRav Yeshiva.

On Rav Aviner's first day there, he happened to sit near the advanced students (avrechim). As they were discussing, one of the avrechim suddenly leapt backwards as if he were about to be stung by a scorpion! "Lashon Hara!" he shouted, interrupting another of the avrechim in mid sentence, in anticipation of the point about to be made. The avrech who'd been speaking didn't finish the sentence.

(The avrech who leapt backwards was Rav Dov Bigon, Chief Rabbi of Machon Meir (Rosh Yeshiva). )

Obviously, this was an extraordinary reaction of a unique individual (in the positive sense) in the company of a particular, learned group. Our reaction in a similar situation must be appropriate to the circumstances. The following anecdote further illustrates the idea.

It happened once upon a time that a group of men were studying the Mishna during the third Shabbat meal (seuda shlishit). One Rav, in commenting and explaining a passage, went off on a tangent. The Rav who spoke after him expounded further, then went on to speak harshly of those whose political views were opposed to his own. (It was somewhat related to the discussion.)

The others in the group met the political aside with an uncomfortable silence, whereupon the Rav who'd made the comment and the first Rav returned to the topic of the Mishna. The meaning of the silence – i.e. disapproval – was clear to the Rav who spoke lashon hara, which explains why he immediately dropped the topic.

Two More Ways To React To Lashon Hara

In addition to the possible reaction presented in the first story, another two ways of reacting to lashon hara are presented by this parable. One reaction is silence. The other reaction is to change the topic.

1) Silence. In the context of lashon hara, silence indicates a few things. First, it is the opposite action to joining in with the lashon hara and piling on the unfortunate target. Second, silence – to those attuned to non-verbal communication – expresses disapproval and/or disagreement without saying so explicitly. Thus, there is an instant reaction - which prevents sinking further into the muckraking – without risking embarasshing the person who spoke ill of his fellow.

Note: This is dependent on the speaker being attuned to non-verbal communication and not just being oblivious, thinking perhaps that the silence is just rapt attention.

2) Changing the topic. This is another time-honoured tactic for avoiding uncomfortable discussiong and cutting them short once begun. In the above anecdote, the speaker himself changed the topic along with the other Rav.

Posted in Uncategorized | 2 Comments
How To Avoid Lashon HaraPosted on May 5, 2010 by admin Avoiding Lashon Hara, aka Gossip About Others' Bad Behaviour

Lashon Hara is based in a feeling of superiority

To be able to speak unkindly about another person, you have to consider yourself superior to that person. Specifically, you need to consider yourself superior in that field in which you're attacking the other person. If you were at the same level, it would be pretty foolish to attack others – the proverbial pot calling the kettle black.

Yet, even if it's true that we do such or such a mitzva that someone else doesn't do, or otherwise do really behave in a way that is superior to another person's behaviour, that mitzva must be put in its proper context.

The context of our comparison

What is it that helps us realize that the implicit comparison between our behaviour and theirs is wrong? It's the role of G' in our daily lives.

Rabbi Haim Moshe Luzzato's book Mesilat Yesharim, the Path of the Just/Righteous, develops this point. The Path of the Just teaches us that the more mitzvot we accomplish, the more humble we must be.

That's a pretty counter-intuitive statement! Normally, the better we behave, the more we can feel proud in our accomplishments, even if we recognize this should remain internal (to avoid being boastful). The explanation for this paradox is the role of G' in our daily lives.

Mesilat Yesharim explains this by analogy us to a poor person who receives a gift. The greater the gift, the greater the poor person's embarassment relative to his mediocre financial status. In our largely middle class society, we might understand this better by thinking of the last time we tried to give a gift to the "friend who has everything." The difficulty finding him a gift is because he already has everything. Inversely, the poor person has very little.

Likewise, we all start as babies with no knowledge of the Torah, mitzvot etc. It's only by divine generosity that we have the opportunity to accomplish mitzvot. It's the old question of nature / nurture. While our own efforts are not to be belittled, G' is responsible for giving us the chance to accomplish the mitzvot. We can't ignore "nature" [read: G'].

For example, a Bar Mitzvah boy who puts on tefillin thanks his parents for buying them for him. Sure he's putting them on, but he was lucky to have parents who put him in that situation. And while they worked to afford those tefillin, obviously G' had a role to play in making their efforts at earning a living successful.

It's not for nothing that we refer to G' as Avinu Shebashamayim, Our Father In Heaven.

This teaches us 2 lessons.

1. The greater one's achievements in the Torah, the less merit one must have had to start with! What is amazing about the marathon runner who crosses the finish line isn't that he's now completed the race (his current state), but that he came from 42 km distance away! Therefore, it's better to avoid speaking Lashon Hara about others, lest others bring up our the distant point from which we began our own marathon.

2. Our good deeds are only partially attributable to us. While it's true that we chose to make an effort and do them, G' put us in a fertile environment and gave us the opportunity to accomplish those mitzvot.

This leads to another piece of advice given by Rav Luzzato in mesilat Yesharim. In our moments of pride, we should recall all the times where we've made stumbled along the way. Even King David, of whom some comment that he never erred, said of himself "And I am but a worm and ashes." (The anecdote with Bat-Sheva and Uri the Hittite is in dispute as to whether it constitutes a mistake on the part of David.)

In sum:

a) Lashon hara is based on feelign superior relative to others.

b) That feeling is vain because

(i) whoever has improved themselves was imperfect to begin with and

(ii) their improvement is largely attributable to G'.

Just as we don't boast about our hair colour, which we didn't choose, we shouldn't speak badly about others whose conditions have been different and thus lacked the opportunity to improve themselves.

Lashon Hara As Blasphemy – Desecrating G's Name

Other people's circumstances are largely influenced by G', just like our own circumstances. If we speak badly about someone else who doesn't accomplish X or Y mitzva, what we're saying indirectly is that G' is unjust. Why? Because He didn't give them as favourable circumstances as our own.

The problem with that is that we can't understand G' to a sufficient degree in order to be able to judge him. We can have recognition towards him – hakarat hatov – which is the basis for loving – ahavat – G' .

But when He acts in a way that appears difficult to us to understand – e.g. our difficulties understanding the Shoah (Holocaust) – we're better off reserving our judgement to avoid desecrating G's Name (chilloul H'), even if it's only an unintentional desecration.

(The book Sichot HaRav Tzvi Yehuda sheds some light on the question of the Holocaust. It's translated into English as Torat Eretz Israel by Rabbi David Samson.)

Finally, I'd like to return to that idea of humility based on a retrospective view of the long way we've come. As we continue to make progress, we realize that there's still a long road ahead of us. Thankfully, "the Eternal Nation isn't intimidated by the long road." (Am Hanetzach Lo Mephached MeDerech Arucka.)
Speech and Lashon Ha-Ra

http://www.jewfaq.org/speech.htm

Level: Intermediate

• Gossip and slander are serious sins in Judaism• Judaism forbids causing any deception or embarrassment through speech

• It is forbidden even if the statement is true

• There are some exceptions that allow tale-bearing

When non-observant people talk about how difficult it is to observe Jewish law, they usually mention the difficulty of observing Shabbat or keeping kosher or other similarly detailed rituals. Yet the laws that are most difficult to keep, that are most commonly violated even by observant Jews, are the laws regarding improper speech. This is a very important area of Jewish law; entire books have been written on the subject.

The Power of Speech

Judaism is intensely aware of the power of speech and of the harm that can be done through speech. The rabbis note that the universe itself was created through speech. Of the 43 sins enumerated in the Al Cheit confession recited on Yom Kippur, 11 are sins committed through speech. The Talmud tells that the tongue is an instrument so dangerous that it must be kept hidden from view, behind two protective walls (the mouth and teeth) to prevent its misuse.

The harm done by speech is even worse than the harm done by stealing or by cheating someone financially: money lost can be repaid, but the harm done by speech can never be repaired. For this reason, some sources indicate that there is no forgiveness for lashon ha-ra (disparaging speech). This is probably hyperbole, but it illustrates the seriousness of improper speech. A Chasidic tale vividly illustrates the danger of improper speech: A man went about the community telling malicious lies about the rabbi. Later, he realized the wrong he had done, and began to feel remorse. He went to the rabbi and begged his forgiveness, saying he would do anything he could to make amends. The rabbi told the man, "Take a feather pillow, cut it open, and scatter the feathers to the winds." The man thought this was a strange request, but it was a simple enough task, and he did it gladly. When he returned to tell the rabbi that he had done it, the rabbi said, "Now, go and gather the feathers. Because you can no more make amends for the damage your words have done than you can recollect the feathers."

Speech has been compared to an arrow: once the words are released, like an arrow, they cannot be recalled, the harm they do cannot be stopped, and the harm they do cannot always be predicted, for words like arrows often go astray.

Tale-Bearing

There are two mitzvot in the Torah that specifically address improper speech: Thou shalt not go up and down as a tale-bearer among thy people (Lev. 19:16), and ye shall not wrong one another (Lev. 25:17, which according to tradition refers to wronging a person with speech).

Tale-bearing is, essentially, any gossip. The Hebrew word for tale-bearer is "rakhil" (Reish-Kaf-Yod-Lamed), which is related to a word meaning trader or merchant. The idea is that a tale-bearer is like a merchant, but he deals in information instead of goods. In our modern "Information Age," the idea of information as a product has become more clear than ever before, yet it is present even here in the Torah.

It is a violation of this mitzvah to say anything about another person, even it is true, even if it is not negative, even if it is not secret, even if it hurts no one, even if the person himself would tell the same thing if asked! It is said that the telling of gossip leads to bloodshed, which is why the next words in the Torah are "you shall not stand aside while your fellow's blood is shed." The story of Do'eig the Edomite (I Samuel Chs. 21-22) is often used to illustrate the harm that can be done by tale-bearing. Do'eig saw Achimelekh the Kohein give David bread and a sword, a completely innocent act intended to aid a leading member of Saul's court. Do'eig reported this to Saul. Do'eig's story was completely true, not negative, not secret, and Achimelekh would have told Saul exactly the same thing if asked (in fact, he did so later). Yet Saul misinterpreted this tale as proof that Achimelekh was supporting David in a rebellion, and proceeded to slaughter all but one of the kohanim at Nob.

The person who listens to gossip is even worse than the person who tells it, because no harm could be done by gossip if no one listened to it. It has been said that lashon ha-ra (disparaging speech) kills three: the person who speaks it, the person who hears it, and the person about whom it is told. (Talmud Arachin 15b).

In Jewish law, all things are considered to be secret unless a person specifically says otherwise. For this reason, you will note that in the Torah, G-d constantly says to Moses, "Speak to the Children of Israel, saying:" or "Speak to the Children of Israel and tell them:" If G-d did not specifically say this to Moses, Moses would be forbidden to repeat his words! Nor is there any time-limit on secrets. The Talmud tells the story of a student who revealed a secret that he had heard 22 years earlier, and he was immediately banished from the house of study! (Talmud Sanhedrin 31a)

The gravest of these sins of tale-bearing is lashon ha-ra (literally, "the evil tongue"), which involves discrediting a person or saying negative things about a person, even if those negative things are true. Indeed, true statements are even more damaging than false ones, because you can't defend yourself by disproving the negative statement if it's true! Some sources indicate that lashon ha-ra is equal in seriousness to murder, idol worship, and incest/adultery (the only three sins that you may not violate even to save a life).

It is forbidden to even imply or suggest negative things about a person. It is forbidden to say negative things about a person, even in jest. It is likewise considered a "shade of lashon ha-ra" to say positive things about a person in the presence of his enemies, because this will encourage his enemies to say negative things to contradict you!

One who tells disparaging things that are false is referred to as a motzi sheim ra, that is, one who spreads a bad report. This is considered the lowest of the low.

It is generally not a sin to repeat things that have been told "in the presence of three persons." The idea is that if it is told in the presence of three persons, it is already public knowledge, and no harm can come of retelling it. However, even in this case, you should not repeat it if you know you will be spreading the gossip further.

When Tale-Bearing is Allowed

There are a few exceptional circumstances when tale-bearing is allowed, or even required. Most notably, tale-bearing is required in a Jewish court of law, because it is a mitzvah to give testimony and that mitzvah overrides the general prohibition against tale-bearing. Thus, a person is required to reveal information, even if it is something that was explicitly told in confidence, even if it will harm a person, in a Jewish court of law.

A person is also required to reveal information to protect a person from immediate, serious harm. For example, if a person hears that others are plotting to kill someone, he is required to reveal this information. That is another reason why the commandment not to go about as a tale-bearer is juxtaposed with "you shall not stand aside while your fellow's blood is shed."

In limited circumstances, one is also permitted to reveal information if someone is entering into a relationship that he would not enter if he knew certain information. For example, it may be permissible to tell a person that his prospective business partner is untrustworthy, or that a prospective spouse has a disease. This exception is subject to significant and complex limitations; however, if those limitations are satisfied, the person with the information is required to reveal it.

In all of these exceptions, a person is not permitted to reveal information if the same objective could be fulfilled without revealing information. For example, if you could talk a person out of marrying for reasons other than the disease, you may not reveal the disease.

Wronging a Person through Speech

Leviticus 25:17 says, "You shall not wrong one another." This has traditionally been interpreted as wronging a person with speech. It includes any statement that will embarrass, insult or deceive a person, or cause a person emotional pain or distress.

Here are some commonly-used examples of behavior that is forbidden by this mitzvah:

•You may not call a person by a derogatory nickname, or by any other embarrassing name, even if he is used to it.

•You may not ask an uneducated person for an opinion on a scholarly matter (that would draw attention to his lack of knowledge or education).

•You may not ask a merchant how much he would sell something for if you have no intention of buying.

•You may not refer someone to another person for assistance when you know the other person cannot help (in other words, it's a violation of Jewish law to give someone the run-around!).

•You may not deceive a person, even if no harm is done by the deception; for example, you may not sell non-kosher meat to a non-Jew telling him that it is kosher, even though no harm is done to the non-Jew by this deception.

•You may not sell a person damaged goods without identifying the damage, even if the price you give is fair for the goods in their damaged condition.

•You may not offer a person a gift or invite a person to dinner if you know that the person will not accept.

•You may not compliment a person if you do not mean it.

Links for Further Reading

Torah.org offers an online course on the Ethics of Speech, studying the laws of proper speech as defined in the Sefer Chafetz Chayim
As for her citing the First Commandment, read it, it is the Foundation of YHWHs Torah-Instruction, which Suzi ignorantly tells her few readers is 'Done Away with' and they should believe her lies and deceptions.
The Purpose of the Commandments
http://www.chabad.org/parshah/article_cdo/aid/346666/jewish/The-Purpose-of-the-Commandments.htm

By Tali Loewenthal

The Ten Commandments are in many ways the highlight of the entire Torah. But the Midrash1 makes a surprising statement: it says that the first word of the Ten Commandments is in the Egyptian language. What does this mean?

The Ten Commandments are the summary of the entire Torah. They were heard from G-d by the entire Jewish people. The first Command, "I am G-d, your G-d, who took you out of the Land of Egypt" is the basic statement of our special relationship with the Infinite. The first word, Anokhi, means, "I am." G-d is speaking of Himself, and communicating with us.

The Midrash is intriguing. It says this first word Anokhi is Egyptian, because G-d wanted to speak with us in the language we had learnt while we were in Egypt. This tells us something about the nature of Torah and of being a Jew. G-d does not want to relate to us only on the sacred, spiritual level of our lives, represented by Hebrew, the holy language. He wants to reach the earthly "Egyptian" dimension as well.

We should not try to pretend that we do not have this lower aspect. Rather, we should try to control it, then elevate it and ultimately transform it into something holy.

G-d helps us in this task: there are Jewish teachings about every aspect of life, including the most basic. The mitzvot (commandments) connect us to G-d on every level of our being. For this reason Anokhi, the first word of the Ten Commandments, is in Egyptian: it reaches down to the "Egyptian" person inside us and transforms him or her into a Jew. 2

Meeting Point

The Sages tell us that every Jewish soul ever to be born was present at the giving of the Torah. This includes every single person who would ever become a true proselyte to Judaism. It was a moment of meeting of the entire Jewish people together, and a meeting of the Jewish people with G-d.

The recognition of G-d which was experienced at Sinai remains in the heart of every Jew, and is the spark of his or her Jewish identity.

Further, during his forty days and nights on Mount Sinai the entire Torah was revealed to Moses. The Sages tell us that "Every new idea which would ever be suggested by a scholar in discussion with his teacher - was told to Moses at Sinai".

Sinai was therefore the ultimate meeting point of G-d, the entire Jewish people and the Torah.
Beware of Fale Prophets like Suzi aka 'tru lilly', she will lead you into danger.
better take a look at this suzi aka tru lilly.
Sod-Haus...!!! wrote:

True Lilly, Please Stop Spamming The Shit Out Of This Forum...!!!

If You Carry On With The Same Posts Over The Whole Forum,

I Will Delete Them , Apart From The Original Post...

I Will Also Ban Your Arse...

But You Can Rejoin As Vera Suza...

It's Too Much Work Now To Delete All Your Spamming...!!!
somebody should show her this:
Counting Backwards from Now
60 years ago - Invention of the computer.

130 years ago - Invention of the telephone.

180 years ago - Fossil fuel revolution: coal, trains.

540 years ago - Invention of the printing press.

5,500 years ago - Invention of the wheel, writing.

7,600 years ago - Sahara desert starts forming in northern Africa.

8,800 years ago - The first cities.

10,300 years ago - End of the most recent glacial period: the Wisconsin glaciation.

12,700 - 11,500 years ago - the Younger Dryas.

18,000 years ago - Cultivation of plants, herding of animals. Homo sapiens arrives in the Americas.

21,000 years ago - Last glacial maximum: ice sheets down to the Great Lakes, the mouth of the Rhine, and covering the British Isles.

32,000 years ago - Oldest known cave paintings.

35,000 years ago - Invention of the calendar, extinction of Homo neanderthalensis. Homo sapiens arrives in Europe.

50,000 years ago - Homo sapiens arrives in central Asia.

100,000 years ago - Homo sapiens arrives in the Middle East.

110,000 years ago - Beginning of the most recent glacial period: the Wisconsin glaciation.

130,000 years ago - Beginning of the Eemian interglacial.

200,000 years ago - Beginning of the 2nd most recent glacial period: the Wolstonian glaciation.

250,000 years ago - First Homo sapiens.

350,000 years ago - First Homo neanderthalensis.

380,000 years ago - Beginning of the Hoxnian interglacial.

450,000 years ago - Beginning of the 3rd most recent glacial period: the Kansan glaciation, during which ice sheets reached their maximum extent in the Pleistocene, down to Kansas and Slovakia.

620,000 years ago - Beginning of the Cromerian interglacial.

1.4 million years ago - First firemaking by humans.

1.9 million years ago - First Homo erectus.

2.5 million years ago - First Homo habilis. Beginning of a period of repeated glaciation (loosely speaking, "ice ages").

3 million years - Cooling trend causes year-round ice to form at the North Pole.

3.9 million years ago - First known Australopithecus afarensis.

5 million years ago - Humans split off from other apes (gorillas and chimpanzees).

21 million years ago - Apes split off from other monkeys.

24 million years ago - Cooling trend causes the formation of grasslands; Antarctica becomes covered with ice.

34 million years ago - Gondwanaland finishes breaking up, with Australia and South America separating from Antarctica.

50 million years ago - India begins to collide with Asia, eventually forming the Himalayas.

67 million years ago - Asteroid hit Mexico, causing the Cretaceous-Tertiary extinction. End of dinosaurs. 50% of all species died out! Intensification of world cooling trend.

114 million years ago - First modern mammals. World begins to cool.

150 million years ago - First birds.

200 million years ago - Pangaea began to split into separate continents: Gondwana to the south and Laurasia to the north, separated by the Tethys Sea.




205 million years ago - The Triassic-Jurassic extinction. End of large amphibians and many reptiles.

235 million years ago - First dinosaurs, flowers.

250 million years ago - The Permian-Triassic extinction. 90% of all species died out! Formation of the supercontinent Pangaea, with surrounding ocean Panthalassa.



313 million years ago - First reptiles.

365 million years ago - The Late Devonian extinction. 70% of marine species died out! First amphibians, trees.

395 million years ago - First insects on land.

415 million years ago - The Old Red Sandstone Continent, also known as Laurussia, is formed by the collision of Baltica and Laurentia at the beginning of the Devonian.

440 million years ago - The Ordovician-Silurian extinction. Most marine species died out.

670 million years ago - First animals.

630-850 million years ago - The Cryogenian Period, also known as Snowball Earth - the worst ice age in the Earth's history.

800 million years ago - The supercontinent Rodinia begins to break up.

1 billion years ago - Formation of the supercontinent Rodinia

1.3 billion years ago - First plants.

1.6 billion years ago - First blue-green algae.

2.4 billion years ago - The Great Oxidation Event: the Earth's atmosphere gets oxygen.




3 billion years ago - Formation of the first known continent, Ur.

3.8 - 4 billion years ago - The Late Heavy Bombardment: a period during which the Earth, Moon, Venus and Mars were subjected to many asteroid impacts, after a relatively calm period of several million years.

4 billion years ago - First life on Earth.

4.45 billion years ago - Formation of Earth complete; storm of asteroid impacts.

4.5 billion years ago - Formation of the Moon: according to the Giant Impact Hypothesis, this happened when Theia collided with proto-Earth.

4.55 billion years ago - Formation of the Solar System.

13.3 billion years ago - Reionization: the first stars heat and ionize hydrogen gas.

13.3 - 13.7 billion years ago - The Dark Ages, after the formation of hydrogen and before the first stars.

13.7 billion years ago - The Big Bang: beginning of the universe as we know it!
FYI, the Land of UZ is Saudi Arabia,
Book of Job.
Do you want a lying fraud shill,representing and speaking for you,to the Christian God???
For years you have heard her claims,that she's had car bombings (which she changed to her daughter,recently),beatings twice,that put her in to hospital and that she is targetted by David Icke and Tintin,who run an International Cabal of Inept Hitmen.

She's deluded,that I would have sexual designs on herself,I detest the 50 year old prune.Slavic girls are beautiful,some,but I'm not even attracted to her ugly mind or mouth,so what is there to desire.I like functioning,mentally stable women,she's an erratic schizo psychopath.
I hit on people I would never want with forums,JD/John Drake being one,Vera Susa/True Lilly/Suzy Ryan,but if forced into a situation to choose between them both,I'll go twinky,and take JD's member deep in my mouth...eeeeeewww!!!!





But,the other day,True Lilly stepped over the line.She txt my missus,trying to stir trouble.She keeps all your data,if you're stupid enough to contact her and will never be left alone.I made that call from Sam's phone,cause she is disallowed and not trusted with home phones.But she's gone to far,with accusing all and sundry of child molestation,animal sex and more murderous plots,all of which is lies,as I filed a complaint with Ballarat Police and also informed them,of the slander she says against her former husband,who is allegedly a serving police officer.I wanted them to just question her,cause she'll go off the deep-end and start spouting the "Orange Order" is trying to kill me,that Israel is Australia and David Icke made my heater catch of fire,which is lies,she has animals in the house,she regulary sports photos of herself and family,sleeping with the doggies,they might be bored shitless of her endless rants,or it's some doggy-sex thingy going on with her clan or all of the above.

I was ignoring this forum,until I seen the Krokodile Thread and Zombie apocalypse...and stumbled on a post,where True Lilly constantly spams,Ciggy and I networking for child sex.I laughed at the pathetic moron at first and asked her nicely to stop.Where,delighted she finally got some attention,cause that is the only way she gets it,as I'm about to prove,with Tintins TNBTN thread.

That's her pathetic ploys which has snowballed into a very dangerous situation for her now.I am now,officially out to get her.For her own good,she must die,so she does'nt cause any more spiritual damage to herself.I'm doing her a favour.

Now lets prove what I'm saying.Her thread at the time,The Lying Conspiracy was being ignored,Vera Susa as it was known at David Icke forums,could'nt take the silence and miffed by rebuttals by the member Cori,she goes into meltdown.

What I want you to see,is she can't even live up to her own word,where she,quits the thread only to come back ten pages later,spamming the shit out of it,like she does here,when she can't win,bury the embarressing questions,cause everything she says,is a fuckin lie...everything.Tintin was right,any communication with her...and she'll twist to her own use,Tintin won't admit she's trying to extort him and Cori for money,but I can see right through this fuckin maniac...and IT is.

***to The Orange Order,my fees are $20,000,the head is deliverable as proof,I need a bogus marriage in Groningeng,for citizenship and she must be a nymphomaniac,to keep me occupied,while the search for Mr Ruben winds down,that should take a couple of days,considering True Lilly calls the local cops goat fuckers.Turn a blind eye fraternal policeman,we serve the same masters,Lucifer The Light bearer.




Here' her same MO and tactics for the last 5 years,the ignorant fucking nonce she is...kick it,really locals,kick it.

Lilly's Kharma,1,2,3 and 4...Bugger you bitch...and I mean bugger,as buggery,in the biblical sense,you know,KNOWING YOUR DOG BIATCH...



Suzy's lover that started the heater on fire...I suggest a good grooming in future Suzy,before the friction of love...


Cori's pleas to be left alone as usual ignored,she's the criminal stalker,like she accuses me of...it's her kharma and feel no shame in what I do in future...




and the skin crawls...errrr!!!!


Jesus may have lost faith and given up,but I won't...


Time to start screaming BIATCH!!!!





Hey Cori,
I will take Germany as a second choice...Ich Bin Ein Berliner...visit Hansa studios and Groningeng is just over the border by train,so I can collect my weed on regular occassions and hang out with Jan at the red-light district,sounds good to me...

Oh did I mention Ballarat Police confirmed True lilly/Vera Susa/Suzy Ryan is a complete liar about the car-bombings (none have occurred in 30 years) and that she has'nt been beaten up and put in hospital,mmmmmm,careful what you wish for Suzy...hehehe,
I can blow cars up without a frigging bomb,little missy.It's just a bad option in case INNOCENT GOOD PEOPLE GET HURT OR KILLED,hehehe,the up close and personal touch is the go.

For any of you who fell for her lies and probably donated money or things to her,feel bitter and angry,you have a right to be.
She's like Goebbels,repeat the lie often enough,people tend to buy it...and that's exactly how she works,self loathing jew Nazi Sympathizer...fark her!!!
true lilly wrote:EVIL is; denying and trying to force the world into denying,
the truly life saving warnings (given to us from the beginning),
in this age when we need to hear them most, and science
keeps proving that those warnings were given to us, from the
beginning, so that we would not have to suffer the first death,
under the rule of the prince of the air, or, second, and permanent,
death.

EVIL are; all those who worship, the prince of the air,
the father of the lie, and his religions of death worship,
they have shoved down the world's throat on his behalf
(for their own selfish desires), since the first man rejected
his God given authority and handed his duty of care over
to a self serving, castrating, woman.
EVIL,is spreading lies and slander and sugar coating it as the "Word Of God",EVIL and PETTY is Suzy Ryan/True Lilly of Ballarat.EVIL is those who spread lies and rumours about being victimized to try and garner favour,money and free computers.Like you did at DIF and with Runlikehell.EVIL is every filthy lying dying word that excretes from that chasm you call a mouth.You'd do more good filling it with dogknot than ever uttering a word ever again.And the way you speak lies and slander,some would be happy to put you down as the rabid little thing that you are.I will not stop and continue to heckle,cajole,derail and threaten until I get my chance to debate you face to face...I'll be using a form of "Charades" so even an idiot such as yourself,can't misunderstand my message.See you, oh so very soon,Suzy Ryan.Grrrrrrrrrrrrrrrrrrrrrrrrrrrrrrrrrrrrrrrrr!!!!...Cthulhu!
True Lilly wrote:
That's
The First Commandment of
The Creator God,
Who told us, From The Beginning,
about
All This Real World He Really Created,
and THE AGE of LIFE, HERE
In This Real World, BEFORE
OXYGEN=the prince of the air=DEATH...
There needs to be peace in the world.
But you see,there are some weird beliefs from religeous types,who not only welcome and celebrate our destruction,to us and our children,there are some who cannot wait for the seals of revelations to unfold,fruiters and fruit-loops like our very own forum prophet,True Lilly.I know her belief system,I know she's a Gerald Flurry fruiter groupie,but you see,in the interest of sorting the chaff from the wheat,I was hoping,Suzy Ryan/True Lilly,Gerald Flurry and all those type followers could hold their breathe now,and take no more,to set an example,from their sacrifice,that they trully loved us and stick by their beliefs,that they foist upon us,not so gentlely.It would be an exhibition of their true faith and belief and would applaud their move to do so,as I continue,to breathe the fumes from Beezlebubs arse,cause I'm a sell out and a proud satanist,for I cower and wish to continue to live.

God,she and her ilk are starting to sound like these death cults.If one had a choice,I'll take the Moonies,with wild sex and suicide at the end of it,but to live as a sexually frustrated fucked up christian and suicide without the drugs and group-sex,I just feel,somewhere,they got the short-end of the stick.If not,a few sandwhiches,short of a picnic....DER!!!!



Posts

: 8074


Join date

: 2010-03-29


Location

: No Fixed Address



true lilly wrote:...a wise man would be grateful for all I don't post...
...all that, fleeting, time they get, to do the right thing...
God's Gonna Cut You Down :


Oh,yes God is going to cut you down Suzy Ryan.

All these lies,just because Tintin caught you out and at your worst.

So you invent this international conspiracy cause you're not up to standard and embarressed yourself.

Pride before the fall.

But I take my hat off to Tintin,he,at least had enough integrity NOT to spread rumours or the truth about your patheticness,although,after all that you have done to him,HE HAS A GOOD FUCKING RIGHT too.you horrible imp of a person.I ever find out,believe me,the embarressing secret will be revealed.

What I laugh about you Suzy Ryan,is that you rather cancer and die,than admit you're wrong and hang-on to the fantasies of persecution by others,surprise surprise Suzy Ryan,it's all in your fucking head.

He does'nt think like you...nor small and petty in spirit,have a nice day.

Like I said,I would'nt even know Tintin if it was'nt for you.I was'nt a fan of yours or his at DIF,it was you that put me off modding though.
http://forum.davidicke.com/showthread.php?t=11956&page=1733
Billy Ruben wrote:




a victim of collision on the open sea
nobody ever said that life was free
sank, swam, go down with the ship
but use your freedom of choice

i'll say it again in the land of the free
use your freedom of choice
your freedom of choice

in ancient rome there was a poem
about a dog who found two bones
he picked at one
he licked the other
he went in circles
he dropped dead

freedom of choice
is what you got
freedom of choice!

then if you got it you don't want it
seems to be the rule of thumb
don't be tricked by what you see
you got two ways to go

i'll say it again in the land of the free
use your freedom of choice
freedom of choice

freedom of choice
is what you got
freedom of choice!

in ancient rome
there was a poem
about a dog
who found two bones
he picked at one
he licked the other
he went in circles
he dropped dead

freedom of choice
is what you got
freedom from choice
is what you want
(repeat)



Posts

: 8074


Join date

: 2010-03-29


Location

: No Fixed Address



Page 2 of 2 •

1, 2


Similar topics
---
Permissions in this forum:
You
cannot
reply to topics in this forum